Analyzing Circuits Using the Espotek Labrador: Introduction
A brief introduction of the Espotek Labrador.
Description
This entry begins a series of entries discussing the Espotek Labrador. It is a fantastic small device that enables one to analyze electronic circuits.
From that page is this description:
Labrador is an all-in-one tool for electronics students, makers and hobbyists. Just plug your Labrador board into a PC (Windows/Mac/Linux), Raspberry Pi or Android device via a MicroUSB cable, load up the software and you instantly have the following engineering tools at your disposal:
Oscilloscope (2 channel, 750ksps)
Arbitrary Waveform Generator (2 channel, 1MSPS per channel)
Power Supply (4.5 to 12V, 0.75W max output, with closed-loop feedback)
Logic Analyzer (2 channel, 3MSPS per channel, with serial decoding)
Multimeter (V/I/R/C)
The price on the website is $49 and you can buy from Espotek or from Amazon or Jameco Electronics.
The pros and cons of the Labrador are the follow:
PRO
Inexpensive
Easy to use
Multiple platforms (Windows, Linux, macOS, Raspberry PI)
Multiple functions (Oscilloscope, DMM, Signal Generator, Logic Analyzer, PSU)
Small in size and integrates well on a breadboard
CON
Inaccurate at times
Has bugs, one significant (DMM bug)
User interface isn't polished
Labrador Images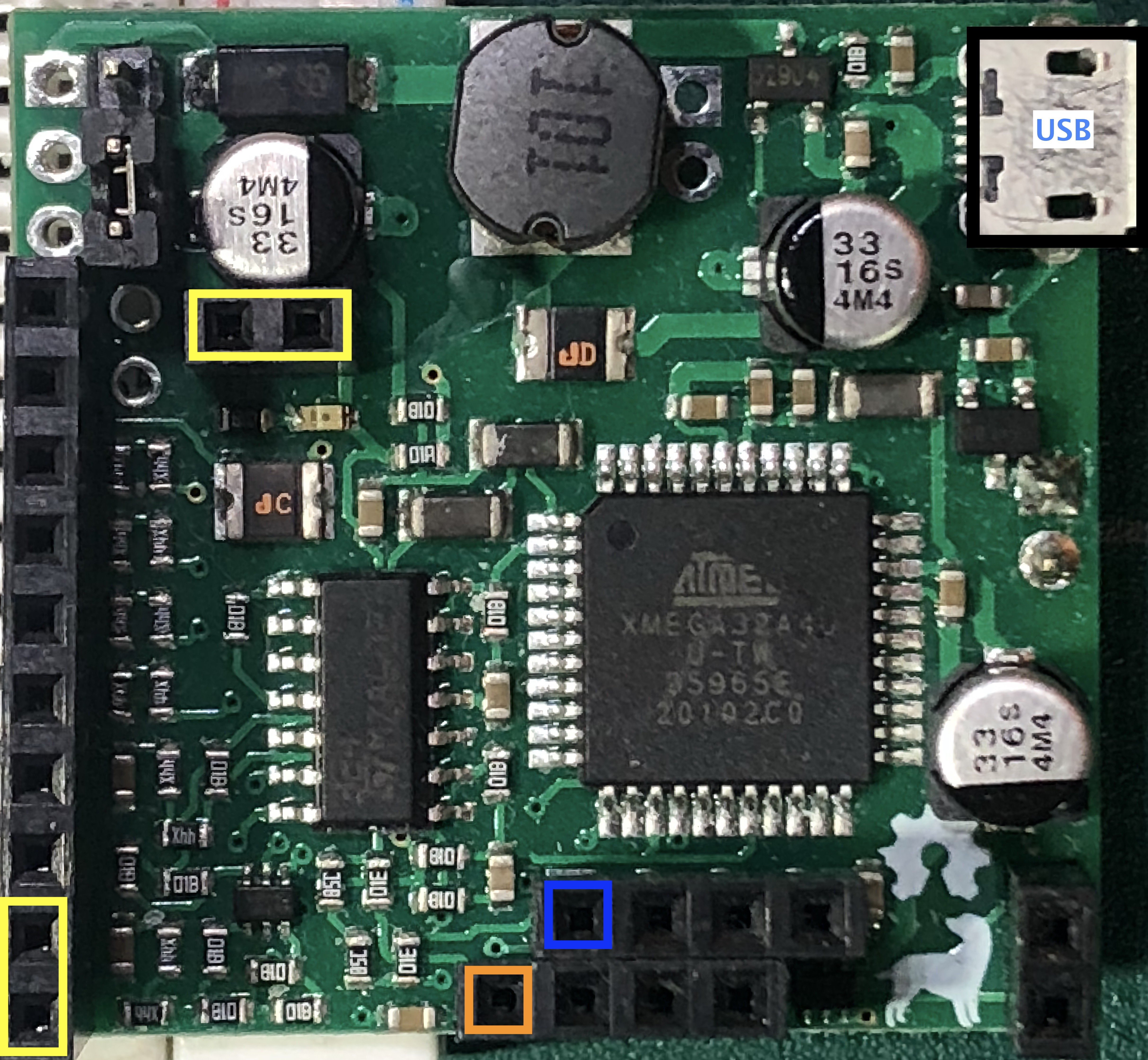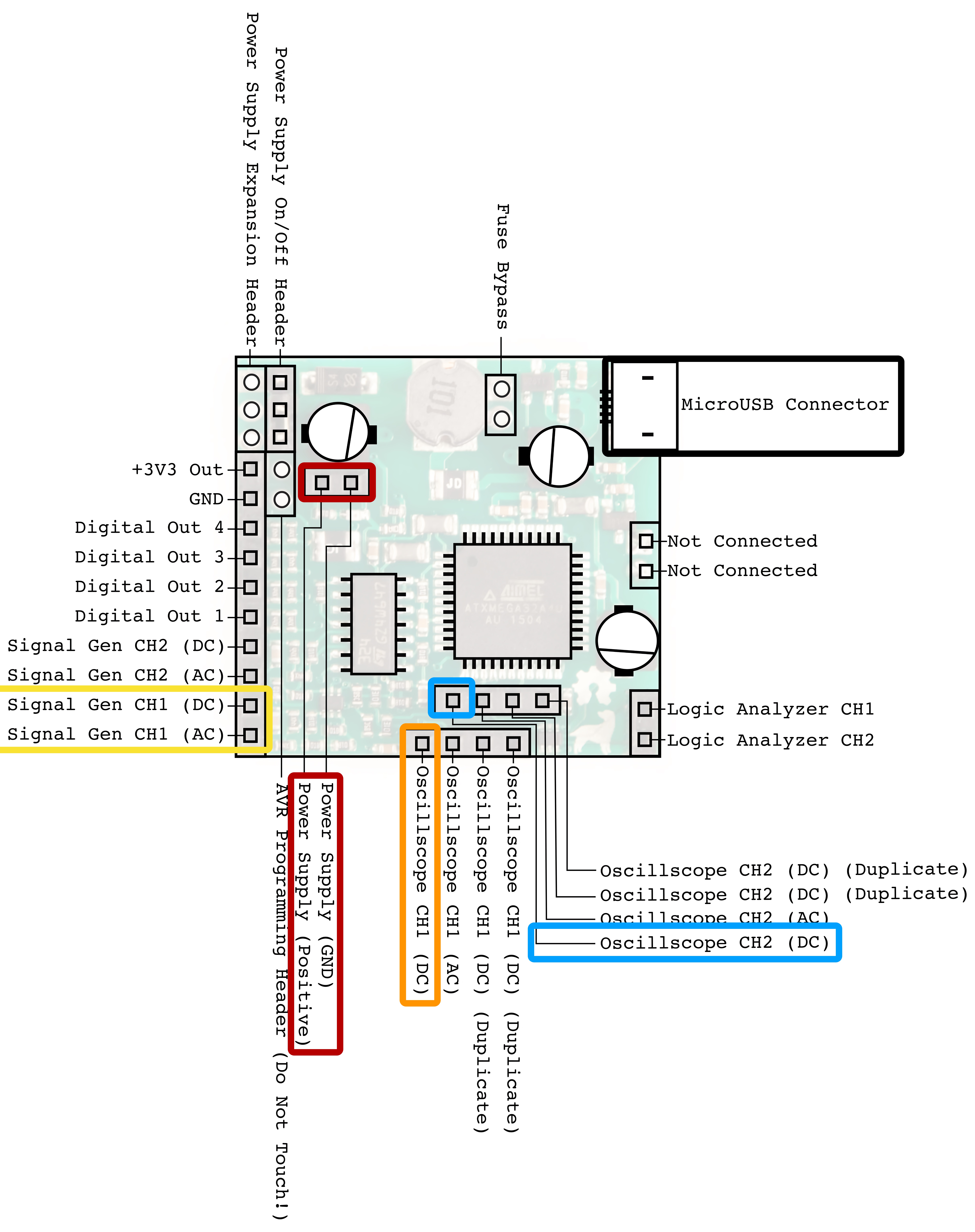 In this series, we'll use the Oscilloscope Channels 1 & 2 (DC) and the Signal Generator Channel 1 (AC). The colors on the pinout will be the same color of the wires used. I recommend this approach as it makes it easy to remember the functionality of the specific wires.
Labrador Application